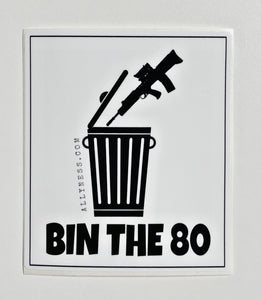 Frankly we have had enough of being "Bullpup Wankers" and we want a rifle as ally as the SLR!
Use this sticker to protest by slapping them on your armoury door today!
Magazines go at the front of the trigger?
Bullpups look 'queer'
Stick them everywhere.
95mm x 82mm.
Mouldy 'Cheek Piece'
Designed by the Allyness Team.