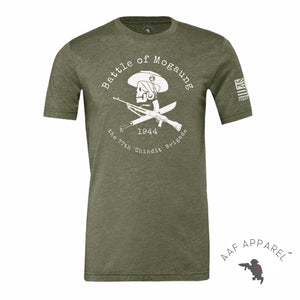 The Chindits are often overlooked when recounting famous units of World War Two.
Reeling from the defeats by the Japanese the British needed to learn the ways of combat and living in Jungle conditions and learn Fast!
Pioneered by Orde Wingate.
Famous Battle Tees by AAF Apparel.
Quality Tee.
Limited numbers
Jungle Boogie.
PRE-BUY Now! Shipping late April 23