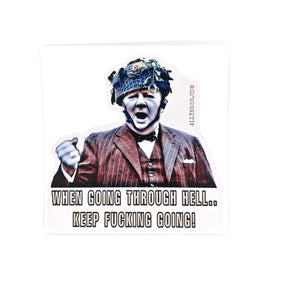 Winston was a geezer, sure he had his black dog days but don't we all? In the end you know he is right... NEVER NEVER NEVER GIVE UP!
Waterproof sticker slap it where you want.
110mm x 105 mm size.
Artwork by Rango.
Original Allyness.
Gen 2.
DID YOU KNOW YOU CAN SUBSCRIBE TO OUR STICKER MEMBERSHIP?