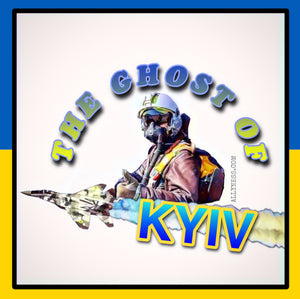 In an act of solidarity we have produced this not for profit sticker.
Dedicated to the defenders of Ukraine and a message to cunts who think they can throw their weight around to get what they want!
All funds will go to producing more stickers and to get them sent to the Ukrainian defenders.
Designed by Rango at Allyness Ltd
Waterproof sticker you can slap on your Mig!
100mm x 100mm
Gen 2 Sticker
NFP Item!
Remember you can subscribe to our sticker monthly membership!