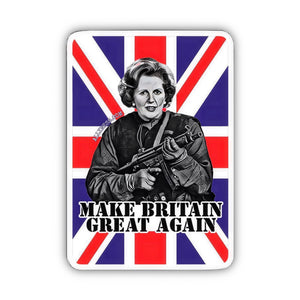 Maggie loved our Military and more than anything loved our CT teams that were in action in the early 80s.
Celebrate a golden age of British Military elitism with our Maggie MP5 Slap! 
Designed by Rango at Allyness.
95mm Hight.
Gen 2 Sticker tec.
Get this on your Jack Flask!
Support our Military.
Make Britain Great Again.