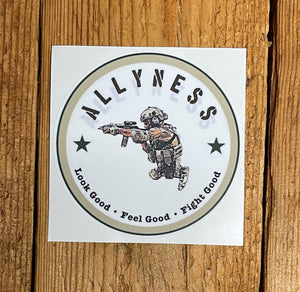 Upgraded Logo and Bigger and better than ever! Original Allyness.
Waterproof and measures 85mm diameter.
Round in a gloss finish.
Upgraded material Gen 3.
Allyness original sticker made to be stuck anywhere!
won't rub off (ohh ahh misses)
Smack it on your jack flask!
DID YOU KNOW YOU CAN SUBSCRIBE TO OUR STICKER MEMBERSHIP?