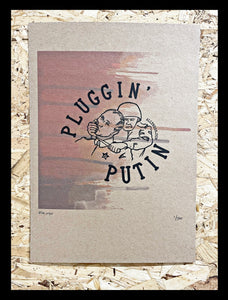 That Putin fella needs cappin' by popular demand we have produced Artwork like a simple attack manual.. Cut the Snakes throat, then we can drink in the sun in peace!
Artwork by Rango.
Printed on A4 300GSM art card.
Simple blood stained commando manual style.
500 only printed.
All signed and numbered by artist.
Buy one for a Polish or Finnish friend!